The MAP HOSTEL welcomes You, the holiday-maker in search of a peaceful and authentic place to recharge Your batteries and take advantage of the numerous joys of the mountain. Whether You are of a contemplative nature or outright sporty, You will find with us comfort and cleanliness, maybe a wish to stay longer or definitely come back and visit again.
Ideally located in the heart of the old village of Verbier, 10 minutes walk from the recreational Sports Centre as from the lively and colorful "Main Square", and 15 minutes walk from "Médran", the main ski lifts setting-off point, this beautiful chalet dating from the very beginning of the eighties renews friendships with the past and the tradition, prerogatives of each and every mountain village. In close proximity to many generations of inhabitants, its location near the old village communal oven, the ancient dry-stone chapel, the antiquated "mazots" (small barns of Swiss origin) and other stone hewed period fountains, preserves its authenticity, away from the touristic turmoil and effervescence.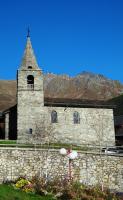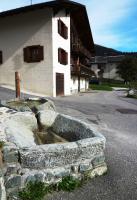 If You are eager to discover another facet of Verbier - more historical and picturesque - at an unbeatable price ; if it doesn't "katöeye"* You at the thought of sharing certain areas with one or several companions for the duration of Your stay and if life in a small community doesn't phase You, then You have knocked on the right door.
Keep in mind this small thought which assumes full meaning for us :
« There are no STRANGERS, only FRIENDS we have not yet met... »
* "to repel" in patois dialect